University of Athens, Faculty of Sciences, Department of Chemistry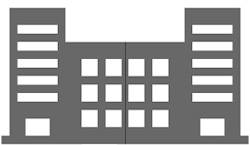 University of Athens, Faculty of Sciences, Department of Chemistry, Analysis of Circulating Tumor Cells Laboratory
http://en.actc-lab.chem.uoa.gr/
Scientific coordinator: Prof. E. Lianidou
SCIENTIFIC PROFILE AND SPECIALITY
The ACTC lab, (http://en.actc-lab.chem.uoa.gr) is located in the Laboratory of Analytical Chemistry, Department of Chemistry at the School of Sciences of the University of Athens, at the University campus. The laboratory members are highly experienced scientific staff in the field of wet biopsy.

Scientific fields: Liquid biopsy: Detection, isolation and characterization of circulating tumor cells (CTCs) and circulating tumor DNA (ctDNA) for diagnosis and individualized treatment.
Special interest has been developed for liquid biopsy analysis in breast, ovarian, as well as head and neck tumors.
Participants
Laboratory for the Analysis of Cancer Cell Circulation: Prof. E. Lianidou and the laboratory team of the laboratory. Dr. Lianidou has more than 100 publications in international peer-reviewed journals.